Electronic Channels (CDM, ATM, Coins Machines)
In APSG, we provide a distinguished group of modern global devices and technologies to meet the market needs in terms of counting and sorting cash, coins, keys and smart safes, as all the brands and products we offer are backed by warranty and periodic safe maintenance provided by the professional and highly efficient technical services team for electronic channels, where this team consists of field engineers with a high level of training and experience, and our goal is to provide a quick and accurate response and find quick solutions in order to reduce downtime and increase
our ability to provide distinguished services. Maintenance workshops and warehouses to ensure the availability of stock of original spare parts, which helps us to commit to providing high-quality services that our customers deserve
CASH PROCESSING SOLUTIONS
BPS® M7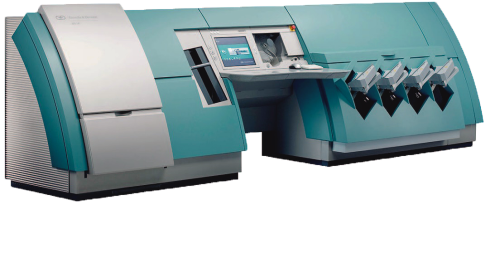 Feeding speed  –  22 to 33  notes per second
Throughput – 80000 to  120000 notes per hour
Modular,  scalable up 5 delivery modules
Feeding capacity –  up to 4000 notes
Customizable
Optional  NotaPack ® bundling and packing solutions
Best solution for cash centers
---
BPS® M5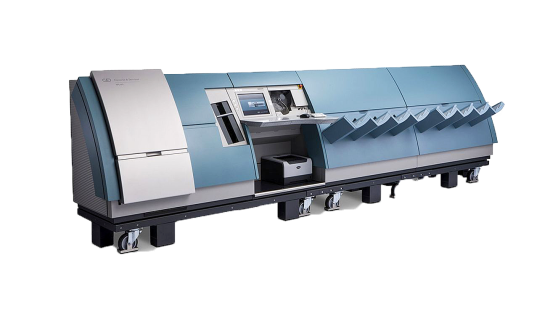 Feeding speed –  22 to 33  notes per second
Throughput – 80000 to  120000 notes per hour
Modular,  scalable up 5 delivery modules
Feeding capacity –  up to 4000 notes
Customizable
Optional Notapack®  bundling and packing solutions
Best solution for cash centers
---
BPS® M3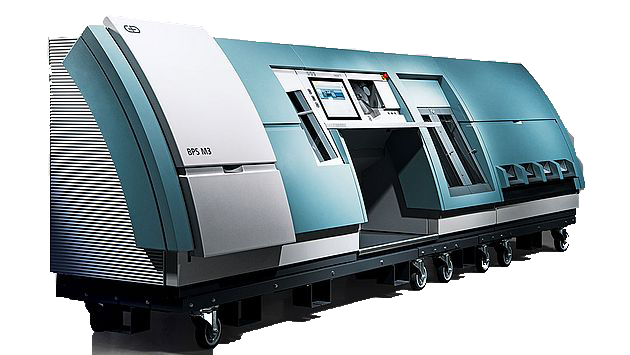 Feeding capacity –  4000 notes
Throughput  –  up to 76000 notes per hour
Delivery module  –  up to 2 x  2000 notes
Four delivery stackers. Scalable up to 5 DM
Cutting-edge sensor technology
Best solution for cash centers
---
BPS® C4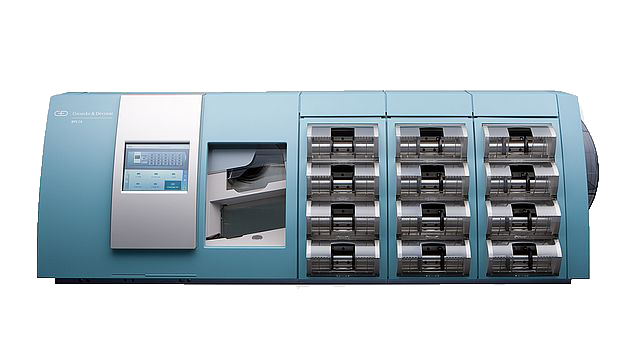 Feeding speed –  12 notes per second or 40000 notes per hour
Modular,  Scalable up to 20 stackers
Up to 100 individually configurable operation modes
Bank notes full-face scanning / both sides
---
BPS® C1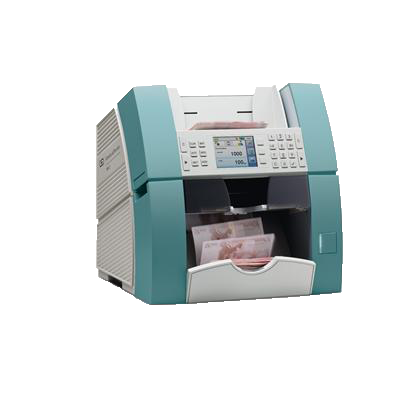 Authentication speed  –  1050 notes  per minute
Fitness testing speed  –  1050 notes  per minute
Serial number processing –  1050 notes  per minute
Singler capacity  –  500 notes  continuous  feed
Output compartment capacity – up to 300 notes
Reject compartment capacity  –  up to 100 notes
Configurable up to 10 currencies

---
SAFE CASH HIGH SPEED 300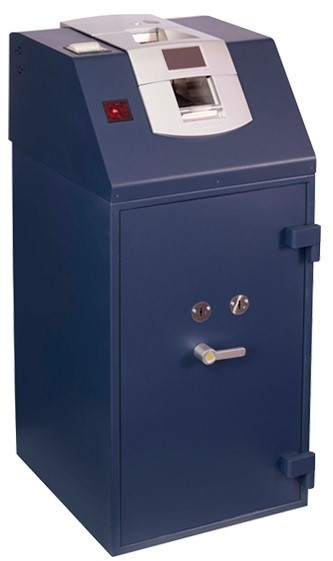 Feeder Capacity – up to 1000 notes
Deposit speed – 5 notes/sec
Sealbag Capacity   – up to 10000 notes
Communication –   TCP/IP, GPRS, USB
Counterfeit detection
Automatic  packaging into sealbag with heat seal
 Best Back-office solution
Data hosting available
---
SAFE CASH HIGH SPEED R6 (CASSETTE TYPE CDM)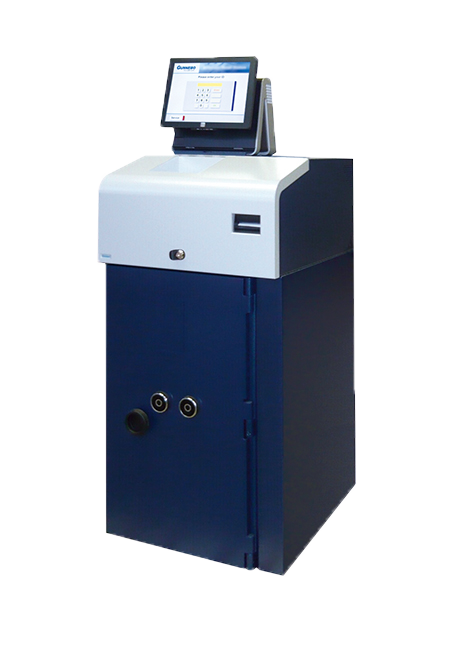 Feeder Capacity – up to  200 notes
Deposit speed – 8 notes/sec
Number of cassettes – 5 cassettes
Volume per cassette – 2300 to 2500 notes
Escrow  – up to 200 notes
Communication –   TCP/IP, GPRS, USB
Counterfeit detection
Best Back-office solution
---
CASHCONTROL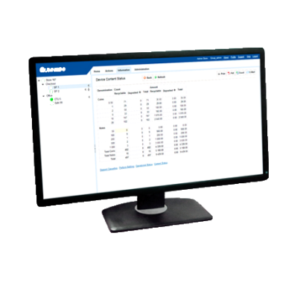 Remote Management Software for Cash Handling
Dedicated Server or Web- based application
Online cash management
Data shared with bank – automatic crediting.
Real time per denomination reporting
Remote support and technical monitoring for increased uptime.
---
CASHMAX CMX 40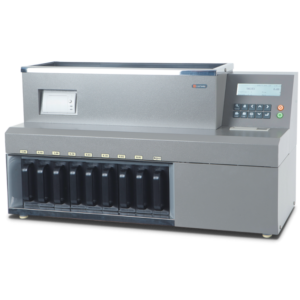 Count, Sorting,  Total, and Bag Contents
8 Cashiers/Users
9 Bins
Hopper Capacity   3800 -6500 coins
Speed  2300 coins/min
---
CASHMAX CMX 30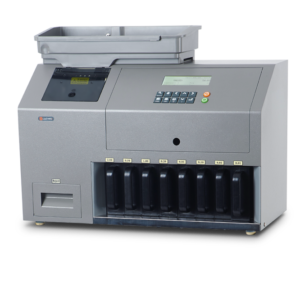 Count, Sorting, Total, and Bag Contents
8 Cashiers/Users
8  Bins
 Hopper Capacity  3000 -5500 coins
Speed   650 coins/min
---
CASHMAX CMX 20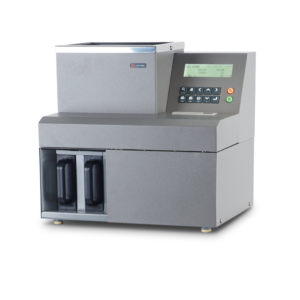 Count, Total, and Bag Contents
8 Cashiers/Users
Hopper Capacity 3500 -6000 coins
Speed 650 coins/min
---
KEY MANAGEMENT SOLUTIONS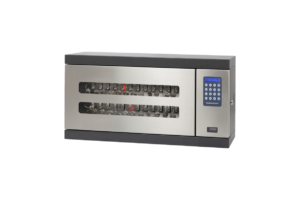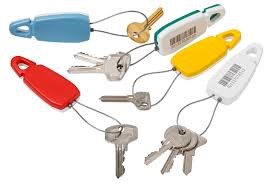 Manage and Secure Your Keys and Assets with Ease
CaptureTech's KeyConductor is a key management system that allows for secure key management and storage of keys . The electronic key cabinet keeps a real-time log of all issued and returning keys. As a result, your key inventory is always up-to-date.
Benefits of the system include:
– Improved key transfer process with full chain-of-custody tracking;
– Automatic key issue and key collection without human supervision required;
– Improved security with restricted access in time and space;
– Empowered employees and teams who can access keys automatically;
– Peace of mind for management
Intelligent features include:
– Easy configuration of key management software;
– Contactless KeyCops, equipped with the choice of barcode and/or RFID technology;
– Available as a wired seal for high security environments, but also as a reusable hasp version for infinite re-use;
– Integration with existing proximity card and/or swipe card system;
– Scalable up to thousands of keys.
KeyCop Benefits
– Key control systems equipped with the latest Ultra High Frequency RFID technology
– Simultaneous issue and collection of multiple keys and/or KeyCops ensures key security
– Your choice in key control system of manual, semi-automatic or fully automatic registration
– The ability to track and trace all keys in your organization
– Restricted access in time and space improves security
– No more changing locks and keys after loss reduces costs
– Creates greater security awareness in staff, contractors and suppliers
–Key management protects all your valuable company assets
– The KeyCop is available as a wired seal security key for high security environments and as a reusable hasp version for infinite re-use.
---
SECURITY & CONTROLLED ACCESS SOLUTIONS
MODEL 6128/6129
A-Series™ ATM LocK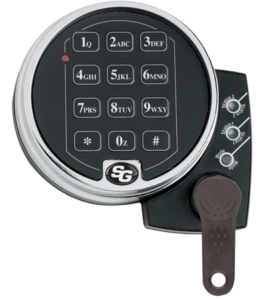 ---
MODEL 3006/3007/3028/3029
A-Series with Display™ ATM Lock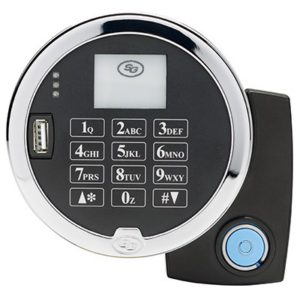 ---
MODEL 6129
A-Series ™ OTC Lock Body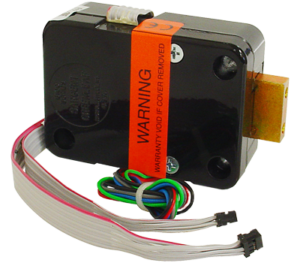 SECURITY
One-time user codes and multiple authentications for access.
Bolt position indicator  that closes a circuit when the lock bolt is in either the locked or  unlocked
AUDIT TRAIL
400-event, time and date stamped audit trail managed by easy-to-use PC-based
    software.
FLEXIBILITY
Three modes of operation (bank, service and bank + service) and up to 16 users in bank mode (one programmer code, two officer codes, four administrator codes and 10 user  codes).
---
TECHNICAL SERVICES TEAM
OUR GOAL > 1OO% CUSTOMER SATISFACTION