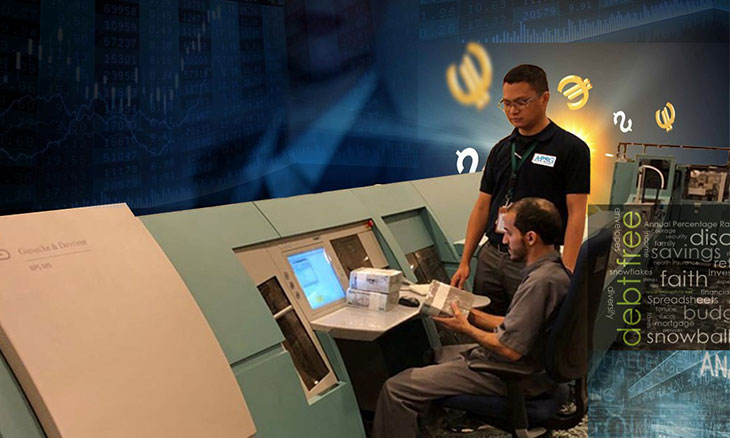 News
/ 08-Feb-2018
Our Cash Centre Management Solutions business has expertise in cash and valuables transportation, cash processing, ATM and cash centre outsourcing, secure storage and retrieval.
As the KSA leading provider of integrated cash handling services, we transport, store and process cash for a wide range of customers and Multi Bank Cash Centre (MBCC).
APSG are proud to announce the award of Al Rajhi Bank Outsource Cash Centre Facility based in the city of Abha , Southern Region,  KSA
APSG look forward to their long term strategic partnership with Al Rajhi Bank
Playing a vital role in supporting many of the KSA's Financial Institution networks and in turn the economy as a whole
As business and retail banking is becoming more competitive, many banks and building societies are streamlining their operations to become more customer focused and improve performance.
By outsourcing cash management activities to us, a number of Financial Institutions have taken advantage of the combined benefits of reducing operating costs and concentrating valuable time and resource on core, revenue generating activities.
Our expertise in practice:
We transport bank notes and coin ordered by thousands of customer branches to meet the needs of their business, either through branch ATMs or over the counter services
By offering an end to end solution, we have become a leading provider of ATM support services. ATMs play a major role in satisfying consumer demand for round the clock access to banking services, and APSG helps by maximizing the availability of ATMs and managing their cash levels
Our market leading cash centre capability enables us to manage many of the cash handling requirements on behalf of Financial Institutions.  We sort bank notes according to The Saudi Arabia Monetary Authority (SAMA) quality requirements and distribute them to bank cash centers, bank branches and Bank ATMs.  The service also includes processing the deposits for their customers and providing the means for a credit to be passed onto customers' bank accounts
As an industry expert, we are entrusted with the secure storage and management of bank notes on behalf of our customers and Financial Institutions.
We also have facilities to manage and store valuables on behalf of Financial Institutions' customers allowing them to free up valuable property space and aim to reduce the costs associated with storage.