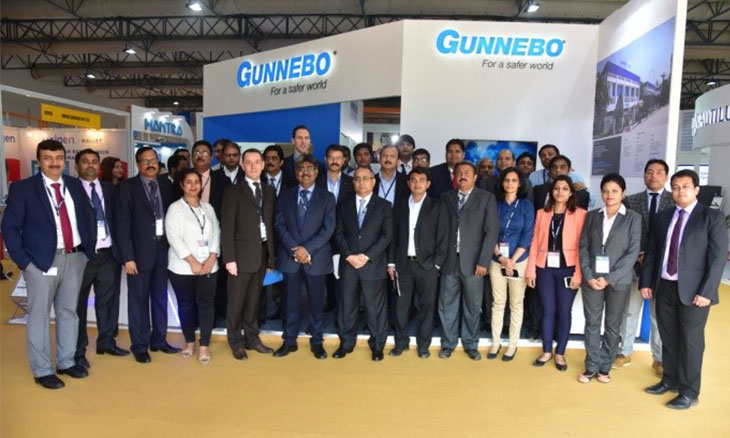 News
/ 08-Aug-2017
APSG Cash in Transit Services
Improve the efficiency and cost-effectiveness of the cash cycle and help our clients to optimise their cash in circulation and processes
Our approach to CIT is a consolidated security solution, managing the risks associated with the transfer and processing of cash and valuables in accordance with a complete and controlled automated system
CIT and Bank Cash Centers
Receiving, sorting, counting, storing and delivering currency and valuables,  Bank Cash Centres are extremely high risk sites requiring high levels of inner and outer protection. Security is therefore critical and multi-layered defense is essential to ensure successful operations in this incredibly sensitive environment.
Our total security solutions control and manage cash security, regulate the entry of people and vehicles and control access both public and restricted areas to provide top-quality intrusion prevention and detection and protect from sabotage, threats and attacks.
CIT and Retail
In a world in which the security of people, goods and cash is becoming more and more vital for retailers, our solutions combine interior and exterior protection with highly secure cash handling, cash collection, cash transportation and recycling to improve service quality, optimise processes and increase profits. Get complete transparency and visibility over cash and credit; saving time, enhancing security, managing mistakes and reducing shrinkage.
CIT and Banks
Security is a time-consuming, expensive concern for banks which is of critical importance. Expert partners provide banks and financial institutions with the benefit of their in-depth understanding of critical infrastructure and complex cash cycle procedures.
We provide comprehensive security solutions – including fully automated cash management – from branches to central banks and headquarters, optimising productivity and efficiency. Our solutions include certified safes and vaults, safe deposit locking solutions reinforced concrete doors and windows, bank teller windows, cash handling back-office equipment and surveillance systems.
Cash Control
Management software for cash handling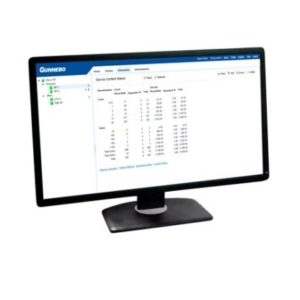 Online cash management Web-based application for managing cash handling in all stores. Online connection with external partners Data shared with CIT – better route planning, on-demand pick-ups and on-demand collections. Data shared with bank – automatic crediting.  Cash reporting Cash levels per denomination in real-time for each store. Reports accessible from any computer on the network. Monitoring and support Monitoring of technical performance including planning of cleaning and maintenance. Remote support and technical monitoring by APSG Service for increased uptime.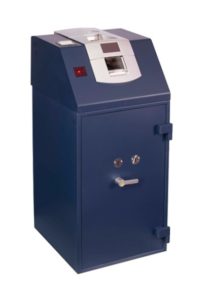 Safe Cash Retail Deposit High Speed
High speed note and coin validation for the back office
Large cash volumes
APSG Safe-Cash Retail Deposit High Speed is the ultimate cash-handling deposit system for medium- and large-sized retail businesses handling large amounts of cash. ​
Deposit speed
Deposit of up to 1000 notes per transaction in different bundles and up to 12kg of coins which are then instantly recorded and counted.
Cash management and monitoring
The real-time cash level of each safe can be tracked using APSG / Gunnebo's web-based monitoring software, Cash Control.
Collection
For convenient CIT pick-up, cash is sent straight into a sealed bag. Route planning and pick-up times can be optimized by giving APSG CIT access to cash level data.
Same-day credit
As soon as cash is deposited, details of the amounts can be sent to the bank allowing your account to be credited that working day.